Zinc 22.04.2 is now available.
Zinc is a Linux distribution based on Ubuntu LTS with Xfce desktop. It is based on Xubuntu but aims to provide a more modern desktop with better defaults.
What's New
Updated Components
Linux kernel v5.19
Xfce 4.18
Nemo 5.6.3 from Linux Mint 21.1
LibreOffice 7.3.7.2
Faster SSH
Zinc now uses SSH connection multiplexing for faster SSH logins.
The first time you log in to a remote server using SSH, it will take the usual amount of time. When you log out and log in again (or login to another session from another terminal window) you will be logged in instantly without any delay.
If you have bash scripts that connect multiple times to remote servers over SSH, those scripts will run much faster due to multiplexing.
NTFS3 Driver By Default
The in-kernel NTFS3 driver will be used by default for mounting NTFS drives. Most Linux distributions (including Ubuntu) still use the older, fuse-based ntfs-3g driver. The NTFS3 driver has much better performance.
Faster DNS
Zinc now uses Cloudflare's DNS servers for DNS name resolution.
Most Linux distributions don't set up a DNS provider by default. The system uses the DNS servers of your local ISP which are usually very slow, to say the least. Google and Cloudflare provide public DNS servers that are much faster. Using either of them will make a big difference to your web browsing experience.
Zinc is configured to use Cloudflare's DNS servers by default. You can change it to use Google or any other DNS provider that you prefer.
New Tray Indicator
A new indicator was added to the system tray to hold extra actions. This makes the system tray look less crowded.
The new indicator can also install some software that is not available in Ubuntu's repositories (using deb-get).
Applications Removed
Some applications have been removed to reduce the ISO size. These include MarkText, KDiskMark, Foliate, PeaZip, and Redshift. You can always install these apps manually if you need them.
PeaZip was removed in favor of Xarchiver. Xarchiver is lightweight, easier to use, and can handle all common archive operations. If you need a more powerful archiver, you can always install PeaZip manually.
MarkText is a markdown editor. Being an Electron app, it takes up ~100 MB of space on the ISO and was removed to save disk space. A more lightweight markdown editor will be added in a future release of Zinc. Recommendations are welcome.
Foliate is an ebook reader. It was removed to save disk space.
KDiskMark is a disk benchmark tool with a UI similar to CrystalDiskMark for Windows. It was removed to save disk space.
Applications Added
Xournal++ was added for editing PDF documents. You can use it to fill PDF forms, add signatures, re-arrange pages, etc. Right-click a PDF file in the file manager and open it with Xournal++ to edit the file.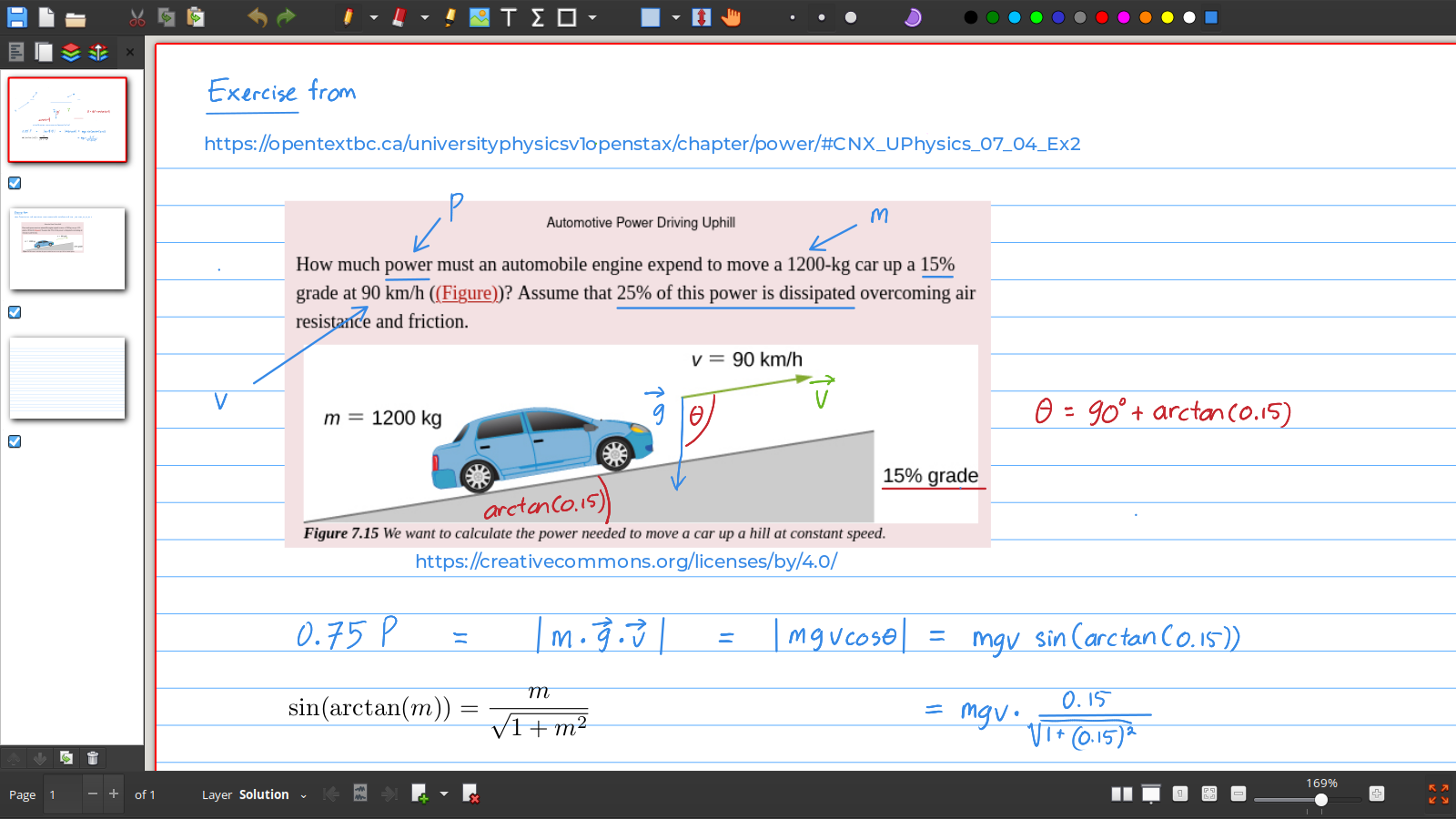 Atril is still the default PDF viewer. It will now start maximized when you open a PDF file. GEdit will also open maximized when you open a text file.
GColor3 was added. It is a color picker that is useful for selecting any color from the screen. Click the ink dropper icon on the bottom left, and click any point of the screen to capture the color.
Variety wallpaper changer was added. You can change wallpapers using the icon in the system tray.
Click the Next menu action to fetch and apply a random wallpaper.
Click the Previous menu action to apply the previous wallpaper.
Click the Copy to Favourites menu action to copy the wallpaper to ~/.config/variety/Favourites (you can change the path from Settings)
I have been using Variety for a long time, and I find it very easy to use. Even if you are someone who changes their wallpaper once a decade, you will find Variety to be useful. If you like Variety, please consider donating to the project.
Donate
If you find this distribution to be useful, you can buy me a coffee using the link below.